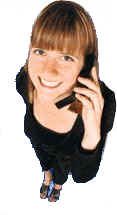 Our JobFairAmerica internet based recruiting software allows you to post your current openings in real time. Post as many jobs as you like, when you like, with as many words as you like!

We design a main page that tells job seekers about your company and benefits, lists your openings, and links to an online pre-application for job seekers to fill out. These "pre-apps" are e-mailed to the address of your choice.

Using JobFairAmerica will save you time and recruiting dollars! $795 annually includes a listing in one community of your choice. Additional communities can be added at just $100 per year per community.

Imagine, unlimited, real time job listings that you control from your desktop for less than $70 per month!

Simply Fill out the form below to get started.
One of our representatives will contact you within one business day with password instructions.