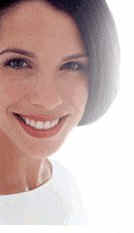 JobFairOhio.com and JobFairAmerica.com are part of a family of internet products developed by NuWaveMedia. Started in 1998,

NuWaveMedia has designed and managed over 100 websites for a wide variety of clients from agriculture to medical. We provide a variety of internet-based services including site hosting, design, maintenance, email management, e-commerce and more. In addition, we've developed several community sites that provide local news and sports.

Principles of NuWaveMedia include Ray Reynolds and Gary Rivers, with a combined 50 years of experience in marketing and advertising. It is this ability to bring traditional marketing ideas to the internet that have helped the company grow. Bob Goyer, director of the company's e-cruiting division has over 20 years experience in human resources. He has been involved with training, recruiting and every aspect of the hiring process.

With home offices centrally located in Marion, Ohio, NuWaveMedia continues to develop cost effective, innovative products that affect consumers on a local basis.